Iowa Wild 2020-21 Season Preview
Initial Schedule:
February 5 – vs. Texas Stars
February 6 – vs. Texas Stars
February 8 – vs. Texas Stars
February 13 – vs. Rockford IceHogs
February 20 – at Chicago Wolves
February 21 – at Chicago Wolves
February 24 – at Texas Stars
February 26 – at Texas Stars
February 27 – at Texas Stars
Iowa Wild Head Coach:
Tim Army, 3rd with Iowa, 74-44-12-11
Captains:
Iowa has named Cody McLeod, Gabriel Dumont, Louie Belpedio, and Mason Shaw as alternating captains. Shaw is currently with the Minnesota Wild.
Last Season:
34-18-4-4 (82 points), Second in Central Division, Second in Western Conference, Tied for Second in the AHL.
2019-20 Season Summary
Last season was the best in franchise history. Not only did the team tie the franchise record for wins in a season (37), they did so in 13 fewer games. The Wild had been very good all season, but they began to heat up in late January, winning eight straight games (January 24-February 14).
Wingers Gerald Mayhew and Sam Anas, and goaltender Kaapo Kahkonen each set a number of team records. Anas led the AHL in points (70) and set a franchise record with 50 assists in 63 games. Mayhew split time between Minnesota and Iowa but still set the team record for goals in a season with 39 in just 49 games. He also scored 13 power play goals.
Kahkonen won a team record 25 games and posted nine shutouts to go along with a 2.07 goals against average. He finished with a .927 save percentage, also a franchise record.
Hot or Not?
The problem for Iowa is that much of their best players from last season are up with the big club. Kahkonen has split time in net with veteran Cam Talbot. Forwards Nico Sturm, Kyle Rau, Mason Shaw, and Luke Johnson, and defensemen Louie Belpedio and Matt Bartkowski joined Mayhew up in the Twin-Cities. Anas joined the St. Louis Blues organization.
That is proof of the great job Army has been doing in developing talent, but it is going to mean a lot of goals, points, and saves are going to need to be replaced this season.
Who's Back:
Dereck Bairbeau

Dereck Baribeau (G) – Baribeau moved up from Allen and made four appearances for Iowa, going 1-2-0 with a 3.44 GAA. He and Joel Rumpel will be battling to try to replace Kahkonen with Baribeau having the inside track.

Cody McLeod (F) – McLeod has appeared in 776 NHL games and was with Iowa last season, but spent much of the last half of the season on injured reserve. With this team needing to find the right chemistry early to compete, his leadership and toughness are huge keys for the Wild.
Dmitry Sokolov (F) – Sokolov is a potential goal scoring machine. He netted 15 in 41 games last season, but he has to prove himself to be a two-way player and be consistent in his performance night after night.
Keaton Thompson (D) – With Bartkowski and Belpedio up north, Thompson steps into the No. 1 defenseman role.
Who's Through?
With the uncertainty of exactly what is going on at the NHL level, some of last year's players could return to Iowa as the season progresses. However, here are three who will not be back.
Brennan Menell (D) – 2 goals, 42 assists last season. Now playing in the KHL.
Sam Anas (F) – 20 goals, 50 assists last season. With Utica Comets (AHL).
T. Brown (F) – 9 goals, 13 assists last season. Playing in Sweden.
Who's New?
Ian McCoshen

Joel Rumpel – Rumpel has been an ECHL standout since 2015-16, but he will get his first real shot at the next level. The goaltender played for Stjernen in Norway last season where he was 16-14-0 with a 2.82 GAA.

Ian McCoshen – McCoshen made it the Florida Panthers roster for three seasons, playing in 60 total games in the NHL. Now, he is looking to get back to the big show and he will have every opportunity to be a top four defenseman.
Hunter Jones – Jones signed an entry level contract last March, but has not been able to make his professional debut. He could very well push Baribeau and Rumpel after going 59-28-7 with a sub-3.00 GAA in his last two seasons in the OHL.
What to Watch For?
Here are three questions we look to see answered:
How good is Coach Army?
Tim Army has coached at every level, including being the head coach at Providence University and an assistant coach with the Colorado Avalanche. He has proven himself at every level but, with so many of his best stars in Minnesota, this is the season where we learn how really good he is.
Without Milwaukee, is Iowa the best in the West?
The Milwaukee Admirals have opted out for this season. The Admirals (and Covid-19) were the only thing standing in the way of a trip to Calder Cup Finals. With them out, Iowa looks like the team to beat, even with so much of their talent in the NHL.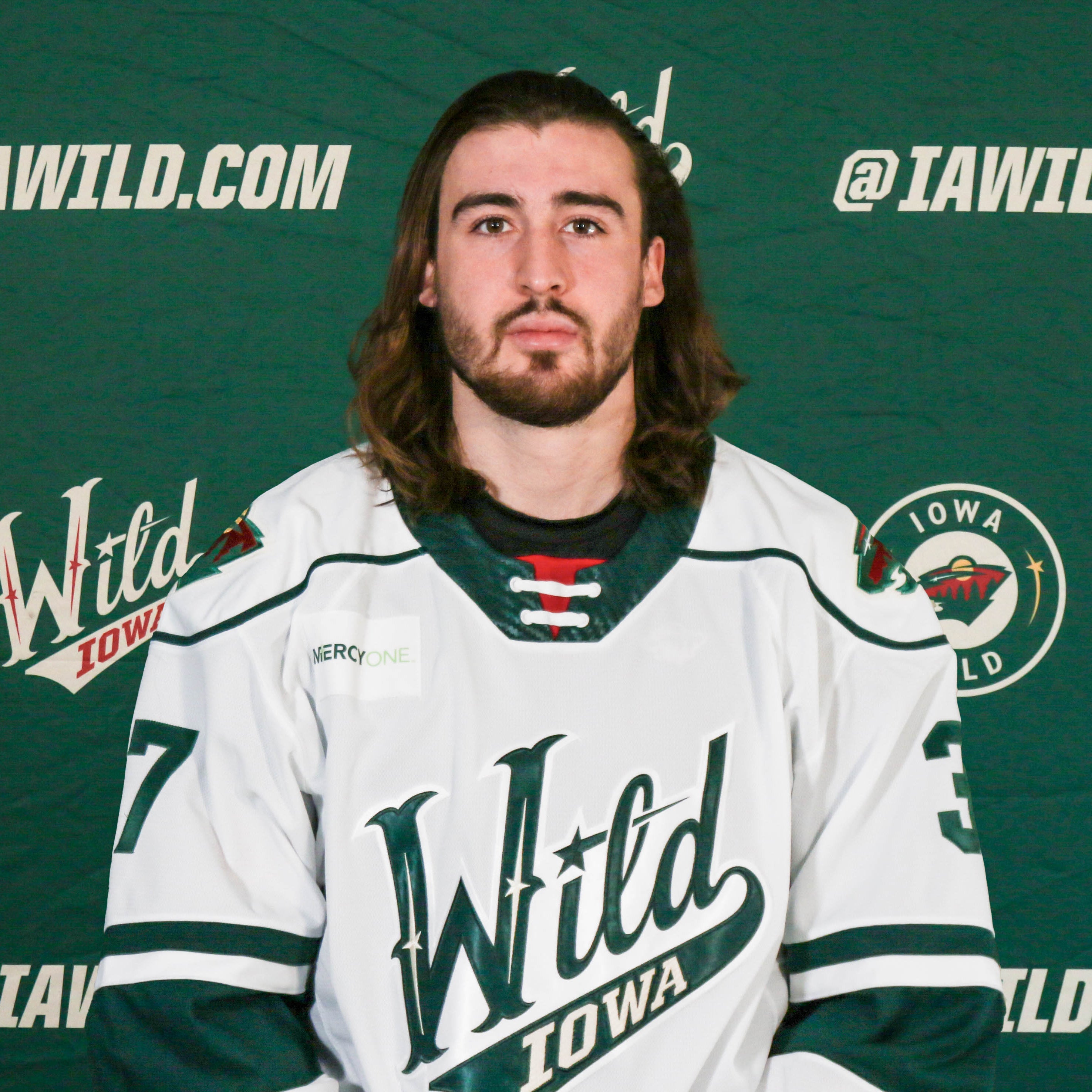 Will Hunter Warner be the most hated guy in the AHL?
If you talk to him off the ice, Wild defenseman Hunter Warner is a very cordial guy. He always has time to answer questions and simply chat about life, hockey, and the world. On the ice, he is a force. At 6-4, 229, he is a brute, the kind of guy you love when he is on your team, but absolutely hate when he is on the opposing bench. He could be the guy everyone hates (but secretly love how he plays) by season's end.
By Robert Pannier